Today's fragmented media landscape with adblock on the rise has made it almost impossible to reach audiences through a push marketing strategy. In the early days of Internet, advertisers needed to interrupt consumers to talk about their products, with various ad placements such as display and pre-rolls. Those times seem to be over. Today many advertisers understand that they need to become 'the media' instead of stealing time from existing media consumption.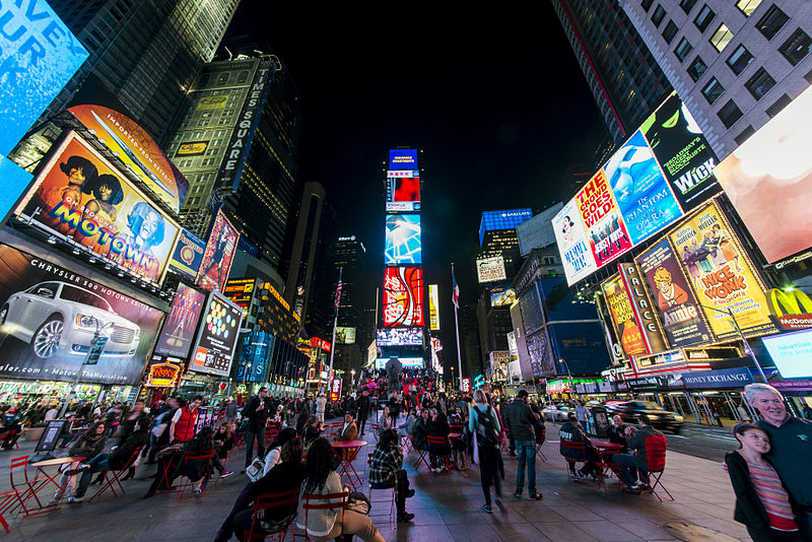 Content Marketing is changing the way we think and work with our marketing activities. Instead of focusing on what we can tell our clients, we ask ourselves what our audiences want to learn and hear from us. Instead of focusing on conversions we focus on conversations.
Taking the step of becoming 'the media' requires a lot from an advertiser. Brands need to be able to create as qualitative and engaging content as a publisher do. They need to gain credibility.
Let's give you three examples of brands who are trying to become 'the media'.
Dell's content site focuses on the B2B segment and features both unique content and articles from sources such as Forbes and Reuters. They try to examine the intersection of technology and lifestyle. The magazine is managed by the journalist Nicole Smith, who has previously worked for both the L.A Times and the Newsday newspaper. On Nicole's LinkedIn page you can read: "With Tech Page One, we have a data-driven marketing strategy that pays close attention to social listening and content quality".
Would you consider Tech Page One as a publisher giving you the latest updates within technology & lifestyle?
SAS was one of the first airlines to offer in-flight magazines with inspirational content to their travelers. They have been very successful with this content initiative which has become profitable — earning money selling premium placement ads and advertorials to partners and preferred advertisers. Since a couple of years they're available online and want to become a destination for travel inspirational content, giving the reader tips and inspiration about places and sights from interesting people, stories you wouldn't find anywhere else.
The travel vertical in the media landscape is one of the most crowded spaces online. Becoming a medium for people wanting to find travel-related content, is a pretty good competitive advantage.
Maybe Scandinavian Travelers can become one of your main sources to find inspirational travel content?
Procter and Gamble can be considered the queen of Content Marketing. As you probably heard of they founded the TV format Soap Opera — a serial drama that examines the lives of many characters, usually focusing on emotional relationships.
Today their global content initiative is called EverydayMe. P&G describe it as an an online platform:
"At P&G everyday™ we are committed to make every day just a little easier by helping you achieve a life full of rewarding moments. Every day. We're here to inspire, support and empower you to unlock the extraordinary potential in your everyday. Everything we do is about listening to what you truly need and sharing our resourceful ideas, advice and products to make it easy for you to enjoy life … every day."
Would you mind getting your inspirational content brought to you by P&G?
Not long ago people believed that digital distribution was free. To some extent they were right, organic traffic on Facebook was close to 100%. But as Facebook and other platforms continued to grow their shareholders obviously wanted to see the company monetizing those billions of eyeballs. Hence, welcome to the era of paid traffic.
Getting attention requires investments in distribution. And if you want to become the preferred online destination for your target group you need to have an always on strategy, You need to meet your clients where they consume content, on various platforms. Creating your own media-house is not easy, but ask Red Bull if it was worth it.
Even if it's confusing to many to think that brands can become 'publishers', I believe the media landscape is heading in that direction. Anyone can own a community today: a blogger, an instagrammer or a brand. A professional journalist can be employed by a 'brand' instead of a 'publisher'. The publishing platform isn't as important anymore, unless of course your ambition is to produce independent journalism. It goes without saying that Content Marketing activities will never replace investigative journalism, hard news and editorials. But what about inspirational videos, articles, infographics, podcasts or games about fashion, travel or cooking? That's not as provocative, right? Remember: 'publishers' are brands too. At the end of the day, people will choose to consume the best story and the most qualitative content regardless who's behind it.
Ask yourself as a consumer: Would I consider consuming videos, articles and other content from a 'brand' if it was trustworthy, qualitative and added value?
If the answer is yes, you as a brand better get started in becoming 'the media' for your target audience, before someone else does.
Henric Smolak, CRO, Strossle