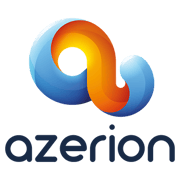 It's a big day for everyone here at Strossle as we are announcing today that we've been acquired by the Dutch gaming and technology company Azerion.
Growth and acquisition
Strossle was founded in Sweden in 2013 and rapidly expanded to 10 countries in Northern and Central Eastern Europe. With offices in Stockholm, Oslo, Copenhagen, Helsinki, Amsterdam, Bratislava, Prague and Budapest + technical HQ in Malmö, Southern Sweden, Strossle counts a team of 50 people in 2021.
Strossle is a success story in the Native advertising space, well established in multiple European markets and various international players have looked at Strossle as a way to secure a position in the native advertising space where we are a category leader.
The opportunity finally landed with Azerion, who acquired Strossle late last week.
Azerion + Strossle, a perfect match
Azerion is a fast-growing and leading pan-European digital gaming and monetization company. Founded in 2015 by two Dutch entrepreneurs, Azerion has experienced rapid expansion thanks to organic growth and strategic acquisitions. Azerion employs more than 955 employees across 24 offices and is headquartered in Schiphol-Rijk, the Netherlands.
Azerion develop and operate a safe and reliable online social gaming and entertainment platform for people of all ages to enjoy. The integrated platform includes monetization features and provides technology solutions to automate the purchase and sale of digital advertising for media buyers and sellers. They reach millions of people across the globe that play Azerions games and use their entertainment concepts to increase engagement, loyalty and drive e-commerce.
Synergies and growth
Strossle and Azerion have a proven history of collaboration already. Among other things, Strossle har provided recommendation technology to Azerion owned Quantum in Italy. Programmatic platform Delta Projects that was also recently acquired by Azerion is another company where synergies are apparent, the same goes for Improve Digital - another Azerion adtech property.
Azerion have a well established footprint across Europe, including markets where Strossle is not present today. Reversely, Strossle's presence in the CEE adds new markets to Azerions operations.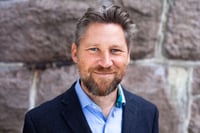 "In the coming months and years, identifying and exploring the synergies that this acquisition creates is going to be very exciting. We are building a European alternative to the US dominated adtech industry and today is a big step for Strossle!" says CEO Håkon Tillier.