When Social Media entered our lives it changed a lot of things. For marketers, it meant that all of a sudden they needed to be interesting to get attention. Old Spice told us we could smell like a real man and Red Bull dropped a guy from space. Viral marketing was born. For publishers this was bad news. It meant that their marketing value was severely challenged by a more cost-effective alternative: huge social media sites with people sharing good content.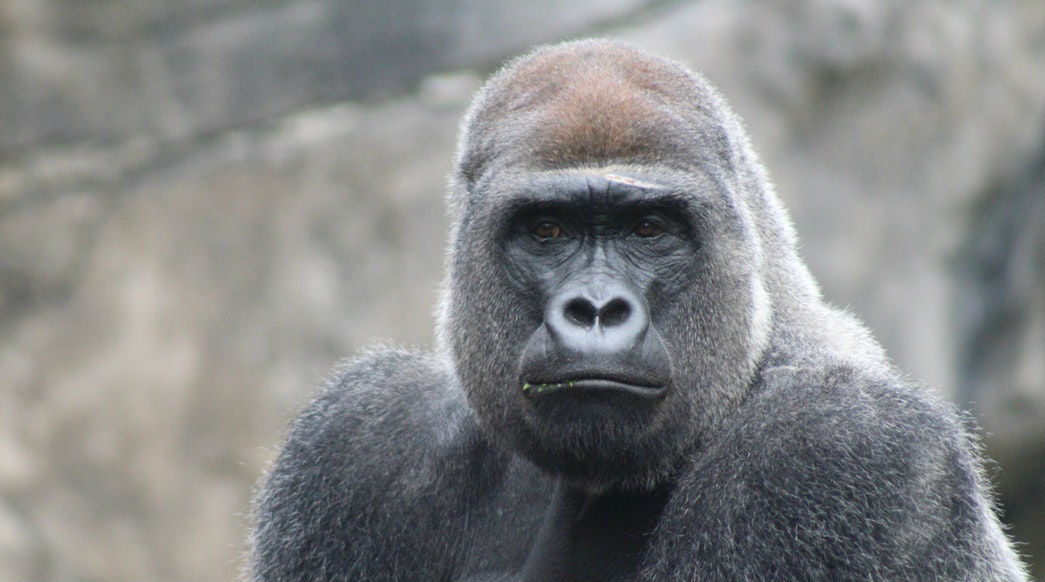 The reason is, when publishers translated their business from print to digital they basically changed nothing when it comes to the way ads are displayed. This meant that all the interactivity that digital brings with it was lost and users were left with the same, often intrusive display ads you see in newspapers.
In his great TED talk Simon Sinek speaks about how people don't buy what you do, they buy why you do it. This is of course just as important in online marketing. People are not interested in, let's say a juice brand, telling them BUY OUR FANTASTIC JUICE!! through noisy banners. In fact, it's so disturbing we've developed something called banner blindness, 99% of all banners are ignored. Instead, people will respond better to 5 reasons you should drink more juice distributed through a more discrete, sponsored article. Turns out, 70% of consumers prefer to get to know a company or brand through original content rather than through ads. It's not selling, it's telling.
Hence, the exploding popularity of Native Advertising. A paid link with an editorial look and feel, often similar to the publisher's own content. We see it almost everywhere and it's deemed by many as the savior of online publishing. It is perfect for distribution of content marketing, and as a result, the investments made in content by brands has grown rapidly. According to this study, 60% of marketers say they will increase their content marketing budgets over the next 12 months.
This is probably why people tend to mix up content marketing with native advertising and consider it as something new, which is of course not the case. Content marketing is likely as old as marketing itself, and a great example of this is the fantastic Michelin Guide, that recently turned 100 years old. Nevertheless, it's got a huge upswing in recent times and is now on everyone's lips.
However, it is easy to get lost in the hype and believe that just because something is "content" the quality doesn't matter as much. One of the problems we see today is that many content marketers with print experience change way too little when they translate their business to digital. The results are less effective campaigns with smaller returns for their ad spend.
Furthermore, there is way to much focus on conversion to sales. Content marketing is about creating a lasting connection with your audience through relevant, believable and engaging communication, while also establishing your brand as the expert in your area.
A fantastic example is GoPro. They built a team of 50 producers to select, enhance, and curate amazing videos of base jumpers and snowboarders. Today, a huge part of the extreme sports videos consumed online comes through GoPro. They've now gone public as a media company and are producing original content like this series celebrating Brazil and the World Cup 2014.
Below you see a slide with the top goals for content marketing. Brand Awareness is the number one most important, with sales coming in at only number six.
Billions of tweets, banners, sponsored posts and status updates crowd the web, with an average consumer being interrupted by 3,000 or so marketing messages every day. Studies show that consumers need to hear your message 3-5 times before they will start to believe. The same study shows that companies that blog 15+ times per month get 5 times more traffic than companies that don't blog.
This means that, brands need to become publishers and constantly experiment with content to learn what works and what doesn't. Coca Cola's content marketing strategy for instance, is built upon a 70/20/10 investment principle. 70% is low risk content, 20% should innovate off what works and 10% is high risk ideas.
Relevant, engaging and informative content should be at the forefront of your web properties. Altering between images, text & videos that you produce combined with content curated from other sources, like the example with GoPro, help stimulate reception for your target audience. To take it even further, content such as podcasts, infographics and case studies should also be at your disposal, taking you toward thought leadership in your space.
Content is King – Distribution is King Kong
Once you have great content, you need distribution, which is crucial to successful content marketing. To create an effective distribution strategy the first thing to understand is the different elements, Earned, Owned & Paid Media. Below is an image to illustrate what they are and how they together form the strategy where they converge:
When you use all three elements together you get a cohesive marketing mix (the star), also known as Converged Media – the combined power of all your media channels:
1. Owned media
The place to start is with your owned media, like your website and social media channels. They are great for getting feedback from your existing visitors but the problem here is you are limited to the reach of these channels. For example, whenever you post a status update on your Facebook page, you only reach around 6% of your current fan base.
2. Earned media
When it comes to earned media, it is a privilege to have it. Sure you can have PR agencies working to get your message out there but a genuine, great review of your product for example is something you usually can't count on. A review like that is also considered by many as the most effective marketing medium. When you have it, distribute the shit out of it!
3. Paid media – the facilitator
Paid media is the most effective way to scale a campaign. It is perfect to promote content in order to drive direct traffic to your owned media properties, as well as your earned media. Paying to promote content can help get the ball rolling and create more exposure. As with all campaigns, crystal clear call-to-actions are super important to increase conversion, be it follows, reposts, newsletter sign-ups or sales. What makes it even better is that the advertiser usually only pay a CPC (cost per click), which means you get what you pay for.
To wrap this up, as a successful content marketer you need to take in consideration all the media components mentioned in this article when you create your marketing distribution strategy. You need to target your specific audience with relevant and informative content though all your channels, and continually collect detailed analytics. This allows you to truly measure reach, engagement and conversion to learn what matches your brand's goals and what doesn't.