In the past days, Facebook has been experimenting with a new «Explore Feed» in 6 markets across the globe. The result so far seems to be yet another nail in the coffin for publishers relying on FB for their traffic. What happened, and what can publishers do differently?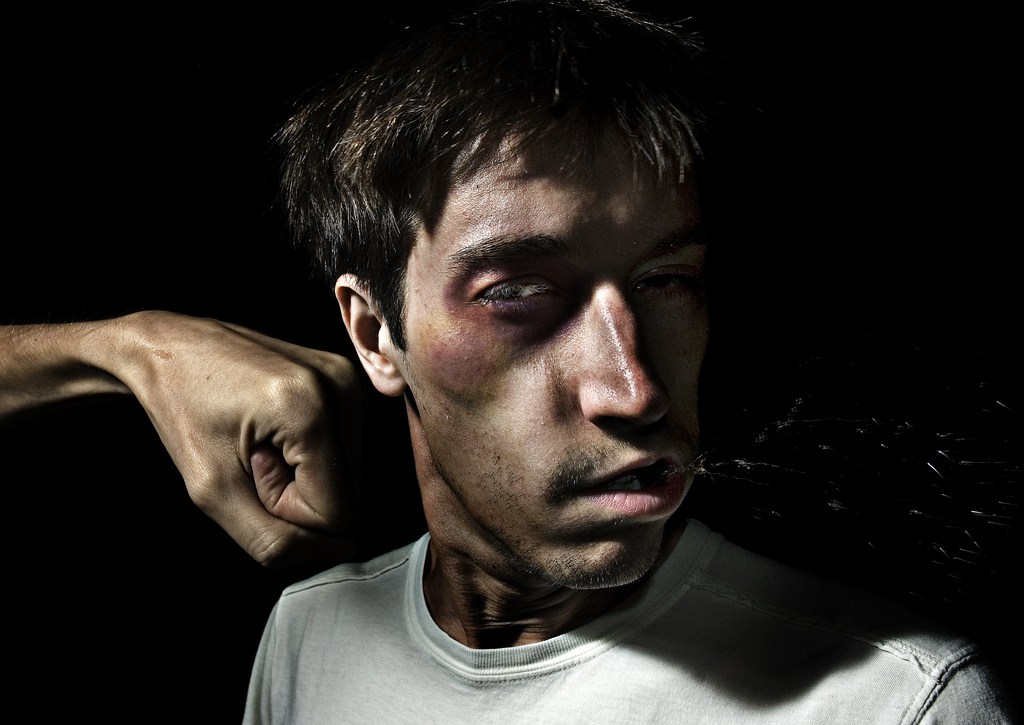 THE EXPLORE FEED
The test happening in the 6 markets (Slovakia, Sri Lanka, Serbia, Bolivia, Guatemala and Cambodia) is shifting the content of media companies to a separate feed called the «Explore Feed». In the News Feed you will see posts from friends, groups and family but the explore feed will be the posts from the pages you follow. The consequence is dramatic. In Slovakia, Guatemala and Cambodia media page interactions (likes, comments, shares) have fallen by 40% since the testing period began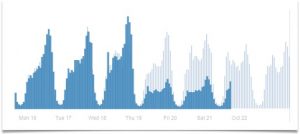 Interactions on Slovakias 60 biggest Facebook pages since the launch of the Explore feed

THE MEDIA / FACEBOOK RELATIONSHIP, A LOVE STORY GONE SOUR
In 2010 Andrew Lewis coined the term: If you are not paying for it, you are not the customer. You are the product being sold. A direct reference to the product FB's user data that FB's traffic was becoming.
Despite the obvious truth of this statement, FB has kept rolling out products and services that serve to diminish the importance and role of publisher brands (Instant articles, Instagram stories, Facebook video to name a few) while publishers do little more than observe this trend and respond with testing virtually every other distribution format developed by the tech giants of Silicon Valley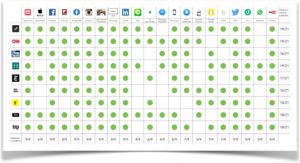 FROM BAD TO WORSE
In January Facebook announced that it was (again) changing it news-feed algorithm. «We
anticipate that most Pages won't see any significant changes to their distribution in News Feed. Some Pages might see a small increase in referral traffic or outbound clicks, and some Pages might see minor decreases. Pages should continue to post stories that are relevant to their audiences.» Said Facebook
But the change it has proven further detriment to media companies that have seen organic (i.e. unpaid) reach on Facebook plummeted. A trend that began with a 52% drop in organic reach in 2016 got significantly worse.
From being the centre of Facebooks News Feed, actual news is now a product that media companies must pay Facebook for to get traffic, further deepening the quagmire of challenges the media business model is facing.
WHAT DOES THIS MEAN FOR PUBLISHERS?
In a modern media landscape, the business model for content needs to be under constant review. For more and more media companies, the content is NOT the end product, but a service that drives a diversified revenue stream that includes e-commerce, events, premium and subscription based business models.
Strossle has long argued that a diversified distribution strategy is not something that works exclusively for advertisers. Content marketing strategies argue that the resource relationship between content production and distribution if one of 70/30.
Publishers need to rethink their relationship to Facebook and how users find and engage with their content. Perhaps the answer is as simple as the old saying: «Content is king», but publishers need to stop relying on Facebook to find the right users for it!
STROSSLE CAN HELP
In 2017 Strossle, one of Europe's fastest growing media-technology companies, started experimenting with cross-market content recommendations enabling publishers to share users among their sites. We call this the Strossle Accelerator program.
We have already deployed our market leading recommendation technology platform to over 1,600 publishers, giving media companies more page views per visitor, longevity of articles and time spent on site with both editorial and native advertising content. By introducing the «Strossle Accelerator» - we're proving that the publisher eco-system can grow by tearing down the traditional market barriers by using machine learning algorithms to increase the total number of articles a reader chooses to engage with.
The Strossle Accelerator is a free-to-use solution for publishers that enables them share traffic from one piece of great content to another and exchange exit users who are have already consumed the content they want for a new audience.
The result is increased media consumption across all participating media brands, and an overall increase of reach for great content - all without the detour via Facebook.
To learn more about how the Strossle Accelerator works in your market, and how it can work for you, get in touch!