The next wave of rising infections is sweeping across Europe. How should you plan and manage your marketing in the months ahead?
As the sky darkens once again over Europe, the impact on planned campaigns and marketing for your business comes under new scrutiny.
For most commercial sectors the lead up to sales peaks like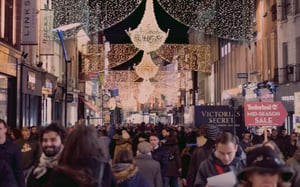 Singles Week, Black Friday and Christmas is of tremendous importance for the annual budget. Lock-downs and restrictions are potential disasters for the final sprint of what has already been a very turbulent year.
Paradoxically, projections for consumer spending in the quarter are at an all time high in the same markets. This is generally attributed to less international travel and a desire for some "retail therapy" for a population that is sick and tired of social distancing.
So as businesses are threading the needle and balancing growth and survival with austerity measures many advertisers and marketeers are asking: "what should we do now??"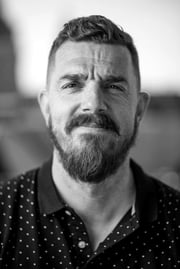 Participating in a webinar on "Management in times of Crisis", Strossle CMO Rickard Lawson had the following 5 take outs to offer participants:
1. Ask yourself: "What would Marcus Aurelius do?"
The Roman emperor Marcus Aurelius ruled under some pretty damn turbulent times. He was an avid advocate for the philosophy of Stoicism.
Simply put, Stoics believe that every obstacle is an opportunity to improve and become a better person. This crisis, enduring and horrific as it is, is also an opportunity to scrutinize ourselves, our way of operating and doing business – and asking ourselves if we could do better. How can your efforts contribute to a better life for more people and how do those efforts reflect on you as a human?

To quote the emperor himself: "Master yourself and aim to be virtuos"
2. Embrace the powers of change
We've written about this before also. Recessions are the mothers of innovation. Some of the biggest companies of today, WhatsApp, AirBnB, Uber and Instagram to mention just a few, are the offspring of the 2008 financial crisis. Right now, because of furloughs and bankruptcies, the market is flooded with talent. A lot of truly gifted people are thinking about how they can rethink and rebuild better, more robust companies, drive create change in their industries or make that "side project" come true. Pair this with a number of publicly backed initiatives for start-ups and funding and you have the scene set for a new wave of innovative companies. Established players and incumbents can either choose to embrace this scenario or fight it. What they must not do is ignore it!
3. Don't forget the market in your "marketing"
This last decade has been an ongoing obsession with tactics. New platforms and formats, new ways of buying and trading advertising space and obsessing with the data behind purchasing process. To quote the late, great David Abnot of ABV BBDO: "Shit served at the speed of light - is still SHIT".
Be bold and clear in you strategy, not just your ad-buying.
Who are you trying to reach
What is your value proposition to that group
How can you engage them in your messaging, what is the creativity behind it
4. ALWAYS be "on"
This is not the first (and most certainly not the last) financial downturn we'll live through. Solid data from a study conducted by McGraw-Hill Research on recessions the past 100 years, show that increasing your presence when the markets go down yields benefits both through and after the crisis.
Read more here
5. Be wary of "the new normal"
Recessions bring out the "truth tellers" and "visionary seers" in drones. But for every prophet telling you "The-world-is-changing-and-we're-all-going-to-do-everything-differently" there usually a consulting fee or a book to be sold.
Yes, change is the only constant - but remember this: THINGS change – people do not.
Jeff Bezos' classic line "What's not going to change in the next 10 years?" makes for great business planning. Use it wisely!
You can view a recording of the webinar here (Note: In Norwegian only)
Good luck and stay healthy from all of us here at Strossle!
Want to learn more about Brand and Privacy safe Native Advertising, sign up for a Strossle account by clicking below.
Photo by engin akyurt on Unsplash