Chief Digital Officers–are they the new emperors, or are they just alibis for CEOs who prefer to continue with business as usual? Strossle's Dan Willstrand met Robin Govik, CDO at Mittmedia, one of Scandinavia's most progressive local media houses. Anyone who listened to his popular keynote about robot journalism at SXSW in Austin would agree: Robin Govik is a man who makes digital happen.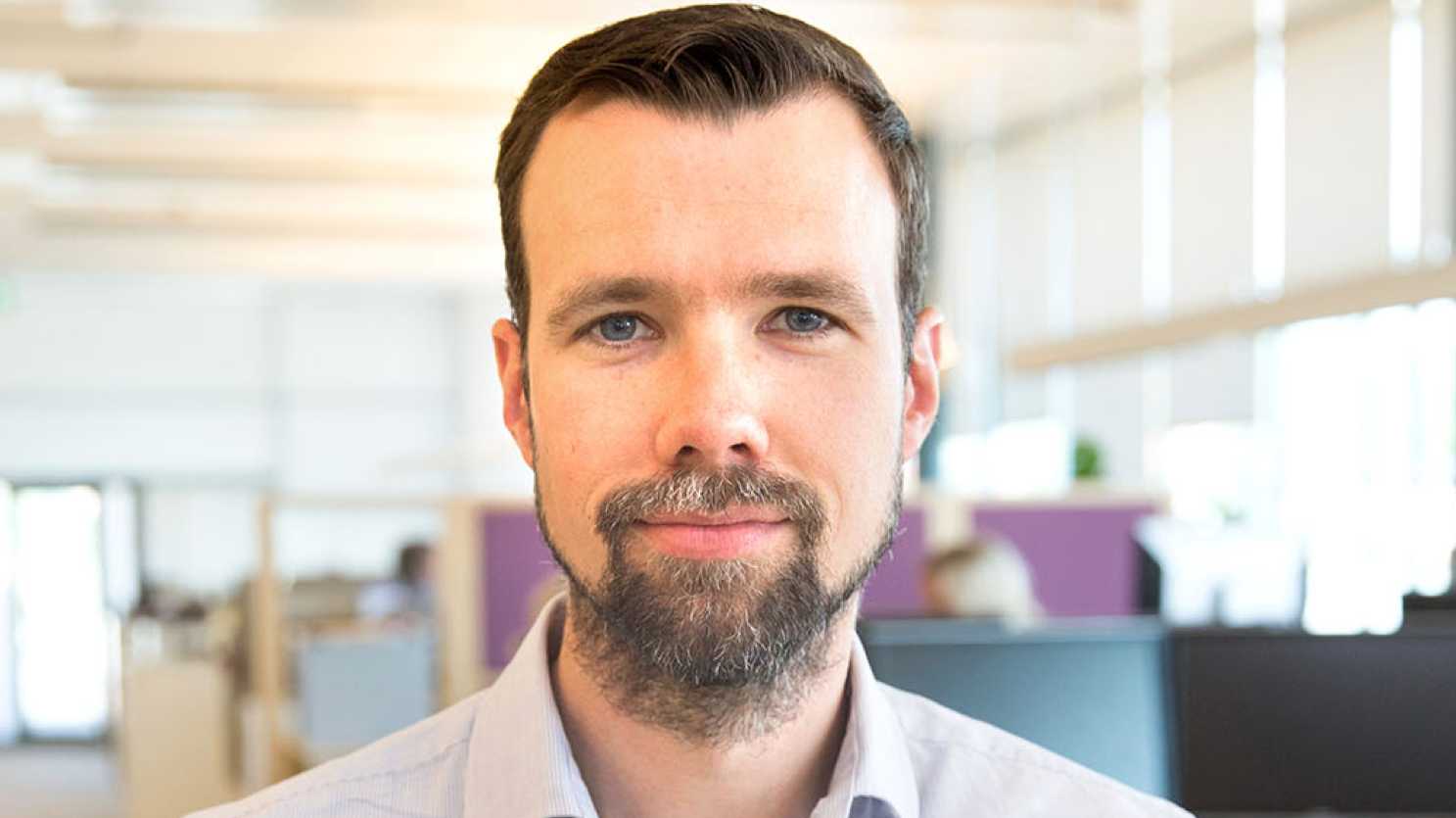 What exactly are your responsibilities as CDO?
I'm responsible for Mittmedia's digital development. In my organization, there are a lot of different skills: journalists, product managers, software developers, content developers. Just to name a few. Together we make sure to deliver on Mittmedia's digital strategy.
Do you have a Profit & Loss responsibility?
"Digital" is not it's own business and I don't think that anyone should be responsible for only the digital revenues. It's the core business. The print product is the exception. I'm a member of Mittmedia's senior management team and I feel a responsibility to make decisions that have a positive effect on the company as a whole.
What does a typical workday look like for you?
There are no typical workdays. Much of my work is about coordinating and prioritizing different efforts. That means I'm constantly on the move. Both physically and mentally. Mittmedia is a company without a headquarter. All my colleagues are spread out in a vast geographical area, so great communication tools like Slack and Skype are crucial.
What characteristics should a good CDO have according to you?
If you work in publishing you need to be in it for the win. Because it's tough for many of us. Managing two businesses [digital and print-Editor.] is hard. The digital business is very dynamic, you need to adapt to user behavior and technological landmarks at an increasingly higher pace. The print business is about scaling down the costs in line with the revenue and moving the customers to digital channels.
What is your main focus right now?
Retaining the subscribers. We have a flow of thousands of new customers every month. Unfortunately, too many of them choose not to stay. We have not found a silver bullet, and probably never will. Because the problem is far more complex than that. What we do now is trying to increase the relevancy of the content to the users. That means our content development team is working on different ways of visualizing to our editors what type of content our customers demand. And our product team is working on a personalization to enhance the relevancy of displayed content to our users. Today we have a one size fits all-solution. The goal is to only display the relevant headlines for a user.
What has been your biggest challenge so far?
The biggest challenge has been when we shifted strategy in August 2016. Instead of optimizing for traffic volume we optimized for customer volume, both paying customers and users that we can convert into paying customers. Customer volume is much more about loyalty and demands a different approach.
What's the hardest thing about your job?
To coordinate an organization with 1200 employees. Things aren't always as smooth and straightforward as you would want to. Everyone is working really hard-with their thing. But not necessarily the right thing according to our strategy.
Which other functions in an organization would you say CDO:s typically have to fight with?
I wouldn't use the word fight. We are in this together. But sometimes people can be a bit protectionist and do not see the overall benefits of decisions made. A strategy is much about choosing what not to do so that you can focus on the things that make a difference.
What are you most proud of having achieved at Mittmedia?
A holistic approach to digital strategy that enhanced our results. When I started working at Mittmedia I was part of the editorial development team. The ad business had their development team and reader revenue had their developers. Also, there was a separate tech department with all the software developers. That was far from a perfect setup. I managed to merge all those competencies into one digital organization. Today we work together on one digital strategy. And it's working great.
Mittmedia continuously demonstrates that it is an organization daring to test new things - what makes you succeed in getting new ideas through in your organization, and what advice do you have to others who also want to drive change?
There's a real sense of urgency – because the situation is really urgent. You can't look elsewhere to find answers to the questions we face today. You can find inspiration if you look at other local media companies but few answers. That leaves us with experimentation. As a legacy publisher, we didn't historically need experiments. But now when we are under pressure we need to test new things. It's as simple as that. But it's important that developments are screened against strategic goals and the business model.
What's on your wishlist?
I look forward to being able to say that our local news products give the user a personalized experience and I believe that we are soon there. Our users give us feedback all the time: They want more hyperlocal content. But it is mostly a question of the users not being able to find the content.
Personalization calls for compliance with the GDPR which can be challenging. How will you solve that?
That's very easy to accomplish since we will only offer personalization to users who log in. All logged in users have accepted our terms.
What has been your biggest mistake so far, and what did you learn from it?
Both Mittmedia and I have made a lot of big mistakes-they are actually too many to remember. One mistake we made was when we first launched our digital subscription initiative in 2014. There was one big problem: We didn't really want to do it. The whole reason for us to launch a paywall then was to protect the print revenue. We had raised subscription prices and were afraid print customers would cancel their subscriptions and consider our online content sufficient. The goals were pretty simple: 50 percent of published articles were to be put behind the paywall. That was easy to accomplish. But the articles behind the paywall were our least read articles by our paying customers.
So the content that we put behind the paywall was our worst content. Content no one wanted to read. Not even the customers that had access to it. They preferred our free content. And that content was made with a data-driven focus to get pageviews. The content behind the paywall was the content that originated from the printed newspaper.
What we learned from that experience was to view print and digital as two different products with two different behaviors.
You have been collaborating with Strossle for a few years. What do you like about Strossle?
I would say the simplicity. Strossle's products work and they generate revenue every month.
Want more knowledge? Check out this short guide.