Because what happened to WhatsApp will happen also to media using Instant Articles.
It's been almost two and a half years since Facebook announced its largest acquisition to date. With a $19 billion bid, Facebook bought WhatsApp, at the time the most popular instant messaging app. The total amount of the transaction was higher than the sum of all other deals closed by the company prior or following its WhatsApp purchase.
In retrospect, Facebook made the right call. Meanwhile, WhatsApp has doubled the number of its users (counting 1 billion users as of today) and stayed ahead of the competition, still ranking as the most used messaging app (Facebook Messenger comes second).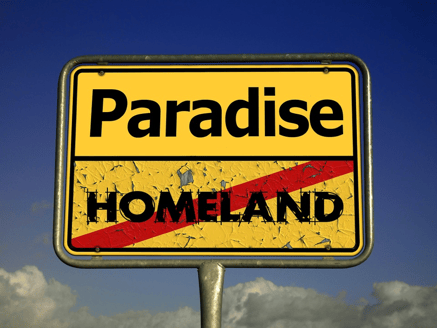 Promises, Promises
WhatsApp founders made much of the following two announcements:
1. WhatsApp won't sell ads – because "advertising isn't just the disruption of aesthetics, the insults to your intelligence, and the interruption of your train of thought." As quoted at the beginning of this WhatsApp Blog article, advertising makes us do jobs we hate so we could buy stuff we don't need.
This message still pops up after the app is installed on your phone, right before you start using it.
2. WhatsApp won't share your data – neither with Facebook, nor with any other third party. Personal data protection is coded into the company's DNA, and if this value had been compromised, WhatsApp wouldn't have accepted the deal.
Such strong statements were issued shortly after the acquisition came through and WhatsApp users were worried about their data being shared.
Change of Rules
Less than month ago, WhatsApp released an announcement on the very same blog, saying that there had been a change of rules.
1. "We want to explore ways for you to communicate with businesses that matter to you too, while still giving you an experience without third-party banner ads and spam."
In a U-turn, the company suddenly limits the user-experience-interfering, intelligence-insulting, and train-of-thought-disrupting advertising to banners only. Other forms of advertising, such as native ads – which are, by the way, the very business model of Facebook – aren't covered by this definition and so are ultimately okay to use.
2. "By coordinating more with Facebook, we'll be able to do things like track basic metrics about how often people use our services and better fight spam on WhatsApp. And by connecting your phone number with Facebook's systems, Facebook can offer better friend suggestions and show you more relevant ads if you have an account with them."
In other words, Facebook and WhatsApp are merging and user data will be shared. Users shouldn't be bothered by this because thanks to sharing, they'll find more friends on Facebook and will be served somewhat more relevant content.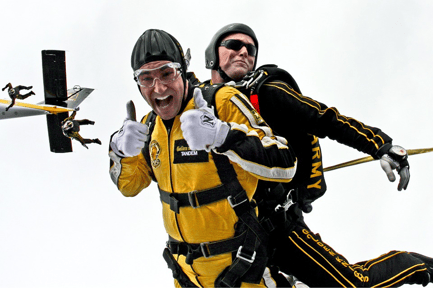 Why WhatsApp Can Afford the Risk?
There are several reasons:
1. Money reasons
Facebook's investment in WhatsApp doesn't end with the $19 billion acquisition. The app requires continuous maintenance (servers, connectivity, human resources) and development (new functionalities, optimization, new platforms). All of this costs additional money. And the purpose of business is to make money.
2. It's a big player
If you wanted to switch to another instant messaging app, your existing contacts would have to switch too. Which means the decision to switch would have to be made by everyone simultaneously or within a short period of time. That's time-consuming. Even if a small percentage of people abandon WhatsApp because they're uncomfortable with their data being shared, most users are likely to stay.
3. Most people don't really care
We live in a time when people are concerned about their privacy, but all the same they freely post vacation pics on Facebook and Instagram, check in with various location apps, and share everything with everyone else. After all, since user data are used to serve better content, no one should really mind sharing them.
4. Because that's why
WhatsApp is owned by Facebook, and WhatsApp user data will be shared with Facebook so that Facebook can show better ads. It doesn't take much thinking to see who is behind the decision to change WhatsApp privacy policy and risk losing the users' trust. Even if WhatsApp founders objected against the policy change, they didn't have the power to prevent it.
What Does All of This Have to Do with Online Publishing Business?
Everything.
The same WhatsApp owner is one of the two largest sources of external traffic for most domestic publishers. The traffic this mighty company generates is so significant that media are ready to pay for it and willingly decrease their own profitability.
It's not good enough for Facebook though. Facebook doesn't want users to leave for external sites, it wants to keep its users active on Facebook for longer because then they click on more ads and generate more money. Therefore, Facebook presses publishers, by hook or by crook, to subscribe to Instant Articles. It offers to return all the lost reach and missing clicks. It also offers publishers to keep 100% revenue from ads they sell on Facebook and 70% from backfill campaigns. It organizes media workshops and conferences. It even allows JavaScript and third-party metrics, like Google Analytics – a thing unheard of a few months back.
In short, Facebook today is as saccharine as never before. And the strategy works, media are hooked and celebrate the sweet deal. Facebook is buttering everyone up.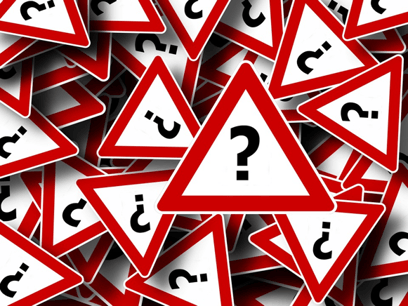 Fool Me Once, Shame on You; Fool Me Twice, Shame on Me
A lot of questions come to mind:
What happens when a sufficiently high number of media start publishing their content via Instant Articles?
How long will it take for users to realize that they'll find all the information they need on Facebook, stop visiting the publisher's website, and forget the publisher's brand?
What will be the negotiating position of these media once they become dependent on traffic from Facebook?
And what are the odds that Facebook won't use its newly gained control for its own ends, reducing media to sad and pathetic observers from the sidelines?
Facebook has cheated media once before. When it grew big enough, when publishers successfully migrated their visitors to registered users and Facebook group fans, Facebook drastically limited organic traffic. You want it back? Sure, but you need to pay first.
WhatsApp is pulling the same trick on its users. User data are worth their weight in gold, the social network needs to continue to grow and strengthen its dominant position. There's no place for values coded into the company's DNA.
Instant articles are the perfect Trojan horse. Media should know better and say no thanks to the gift bundled with a time bomb. And all together.