These are volatile and uncertain times. The knee jerk reaction for most businesses in a time of crisis is to hunker down, cut spending and "ride it out". Here's why this is probably the worst strategy at this time in history.

Your message matters:
We NEED our media!
The entire media industry, from journalists working on the front lines of bringing factual information to the population to the editors, admin and behind-the-scenes crew it takes to run a media organization relies on advertising revenue to survive. By cutting spending, advertisers are effectively undermining the most critical source of revenue to a vital part of our society.

The absence of a thriving diversified media industry is the root cause of fake-news, polarization and confusion.
Your audience wants you to make a difference:
Consumers care about your brand, demonstrate the opposite is also true!
In the past 12 months, the number of advertisers proudly demonstrating to the world their efforts to make a difference grew tremendously. This is a consequence of brands and companies taking an active role in reducing their carbon footprint, but it is also a result of consumers demanding that brands show they care.

This crisis is not different. Consumers clearly want to know that the brands they support are supporting them. Advertising is a strong channel of messaging ability, intent, advice and practical information from companies to consumers. Adapting to the situation and delivering the correct message is the benchmark of quality communication.
Your audience is still here:
Your audience is here, at home, at work, in front of their screens.
They may be unaffected, quarantined, working from home, struggling to make ends meet because of job uncertainty, in dire straits or in mourning. They need services, they need home delivery, they are buying and consuming in new ways. Prolonged changes in behaviour can fundamentally change the way we buy and acquire services. If your brand or product is going to have a future, how you are adopting to this behavioural change and communicating your value proposition - especially new ones suited to the current climate - is critical content to distribute. In your absence, audiences will find new vendors with a relevant appeal.
Don't let this crisis become the period where your company became obsolete.
Choose local media and support their efforts. Don't fuel disinformation and polarization through platforms that are indifferent to what their users publish uncritically.
Strossle is a proud supporter of local media companies. We aim to deliver the right message to the right user at the right time. We are measuring a big increase in digital media consumption and the time spent in front of our devices these days as a consequence of the need for information.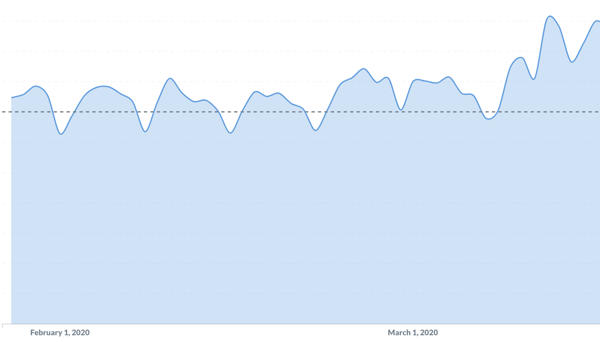 On behalf of everyone here at Strossle: Stay safe, help limit the spread of the Corona Virus and look after yourself and the ones who matter in your life.



Don't hesitate to contact us. We are here, and happy to help you deliver information to the public about how your company is handling this crisis.