Background
LMK Group was founded in 2008 with the vision to simplify everyday life by offering a large variation of inspiring meals, delivered straight to the customer's door. Today LMK Group is the largest supplier of meal kits in the nordics where they operate under the brands Linas Matkasse, Godtlevert, Adams Matkasse and RetNemt.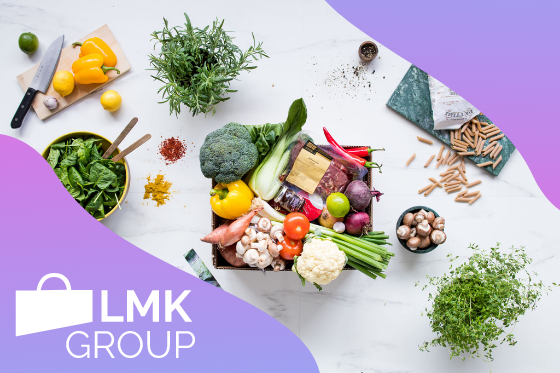 Challenge
LMK Group found that they had strong brand awareness and were effective in getting the visitors who had already decided to try a meal kit to convert into customers. What they needed was more visitors to their website who were looking for a way to simplify their everyday life. For many people it is a challenge to find the time in their hectic schedules to cook tasty and healthy meals.
The strategy became to make LMK's sites a source of inspiration - instead of just information. LMK Group wanted to drive relevant traffic to content that demonstrated how their product can solve life's challenges by showing the right message, in the right context, for the right user.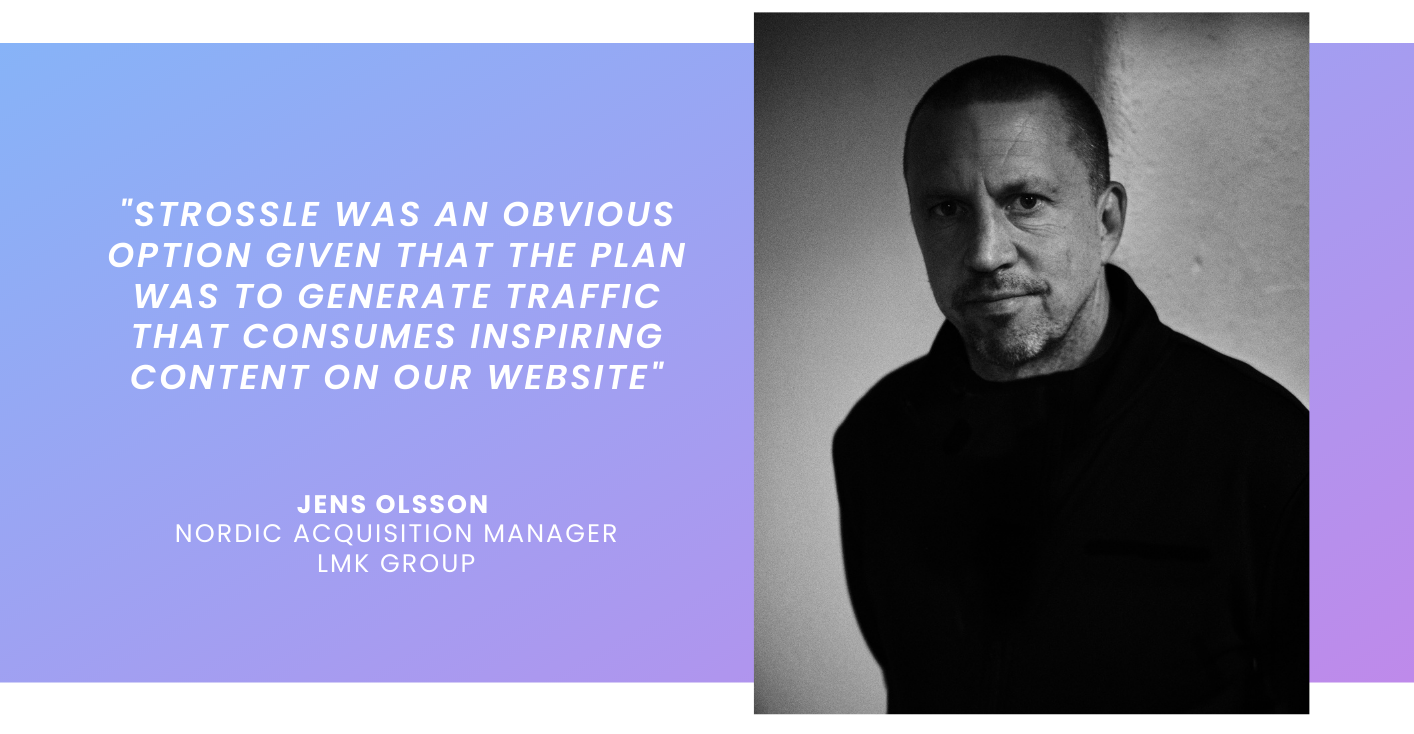 Results
StrosLMK Group ran native-campaigns together with Strossle in Sweden, Norway and Denmark. In order to get the best possible results Strossle Studio was used to create custom articles for the campaign. The articles were then distributed as content recommendations across Strossle's publisher network in the three countries.
Strossle uses a CPC-model, which means that LMK only paid when someone decided to click on one of the articles. The articles were optimised to the placements with the highest engagement through contextual targeting. This resulted in Strossle being an important traffic source for LMK Group. During the campaign period LMK's site received 216 028 visitors from Strossle, 211 742 of those were brand new.
"Strossle became a significant part of our media mix. From having low traffic volumes of consideration-traffic, Strossle contributed with around 15 % of our total number of sessions" said Jens Olsson, Nordic Acquisition Manager at LMK Group.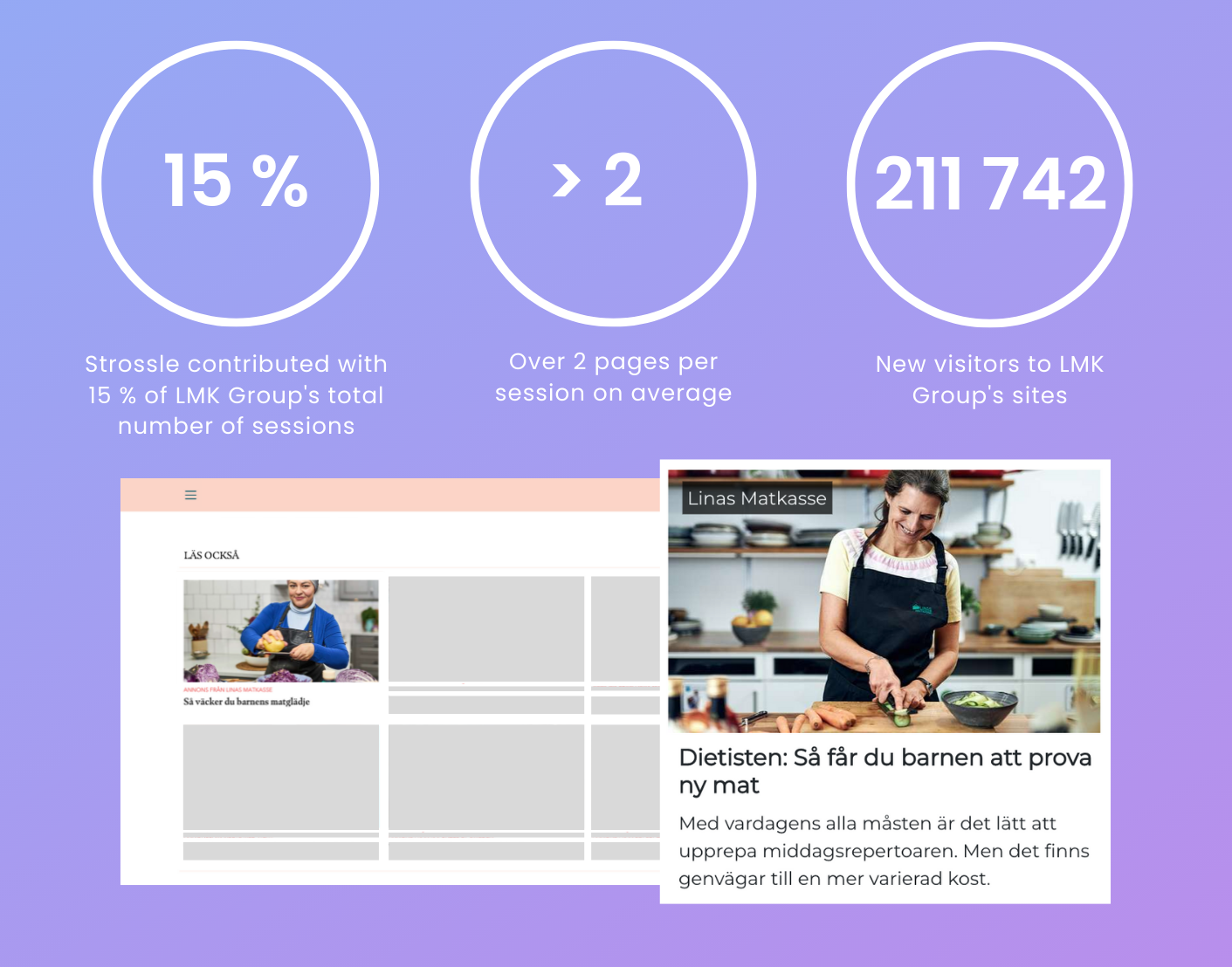 This case was first published in Swedish. You can read the original version here.
Are you also interested in advertising with Strossle? Contact us by clicking here.