The Strossle PlatformYou control the process
Use the fully automated Strossle service to build and grow your audience and drive traffic to your content.
Have you written a great post? Do you have an amazing new feature you want to share with the world?
Using Strossle you can attract and engage an audience in a completely brand and privacy safe environment. We work exclusively with premium publishers to distribute Native ads for your content and you pay for exactly the. number of visitors you want to your site through our transparent and simple "Cost Per Click" model.
Get started
1. Sign up for a Markeplace account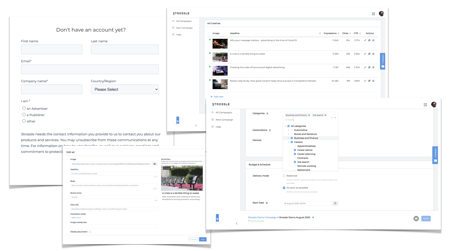 2. Upload a link to the content you've created
3. Define your contextual goals based on what engages your audience. Set your budget and watch your traffic increase